Multilift Unenclosed VERTICAL PLATFORM LIFT
Durable wheelchair lift for commercial* or residential access, available in multiple entry/exit configurations and platform sizes. Reliable, easily installed ACME screw drive lift carries a wheelchair and passenger between 2 stops, up to 48" Nominal speed of 8 ft/min; operated by constant pressure controls. Gate available with aluminum, acrylic or glass inserts, and with automatic opener. Drive system housed in tower, so no machine room required; 750 lb capacity.
Durable construction: Ideal for indoor use or outdoors; includes weather-resistant lock.
Reliable operation: From the ACME screw drive with its precision movement and strength for day-to-day use.
Easy to install: The self-enclosed drive tower makes the unit fast and easy to install.
Other standard features: Continuous pressure operation, keyed access on car, non-skid zinc-coated platform in three standard sizes, automatic access ramp.
Standard finish: Beige powder-coat paint.
Safety features: Emergency stop button on car, underpan obstruction sensors, non-skid platform, manual lowering crank, 42 1/8" (1070 mm) side panels, keyed cab buttons and keyed call stations, automatic access ramps, backup nut and backup nut safety switch.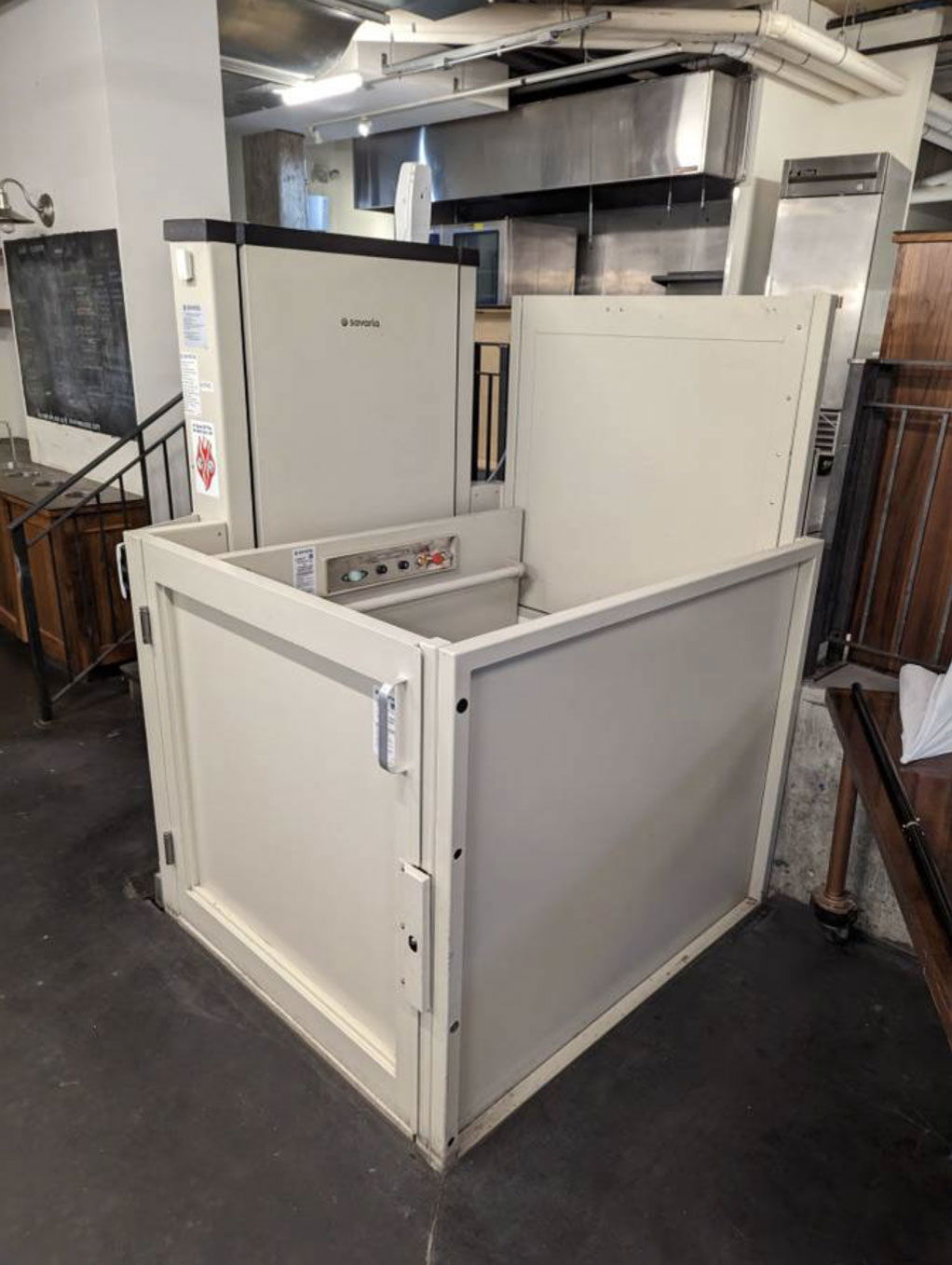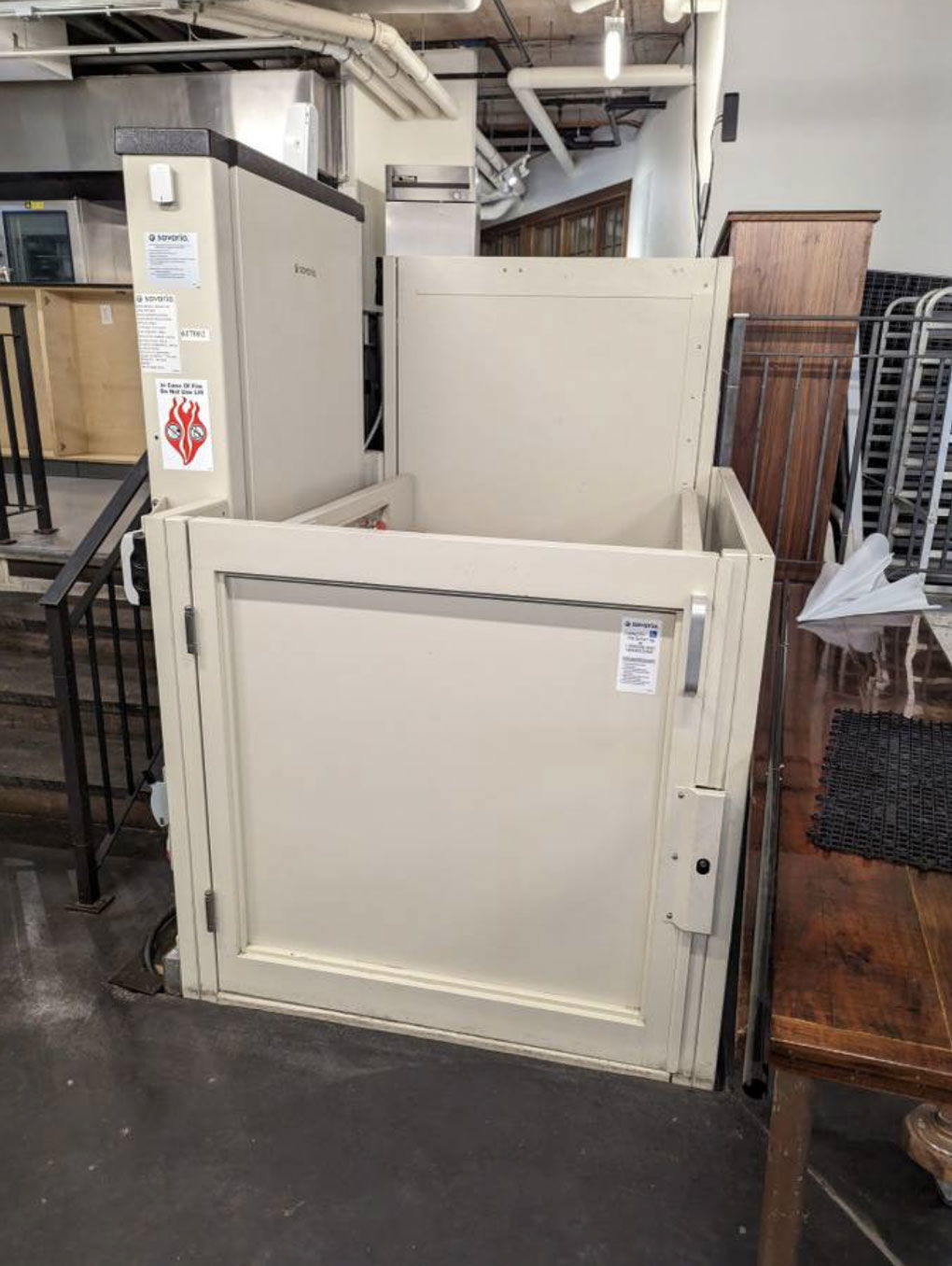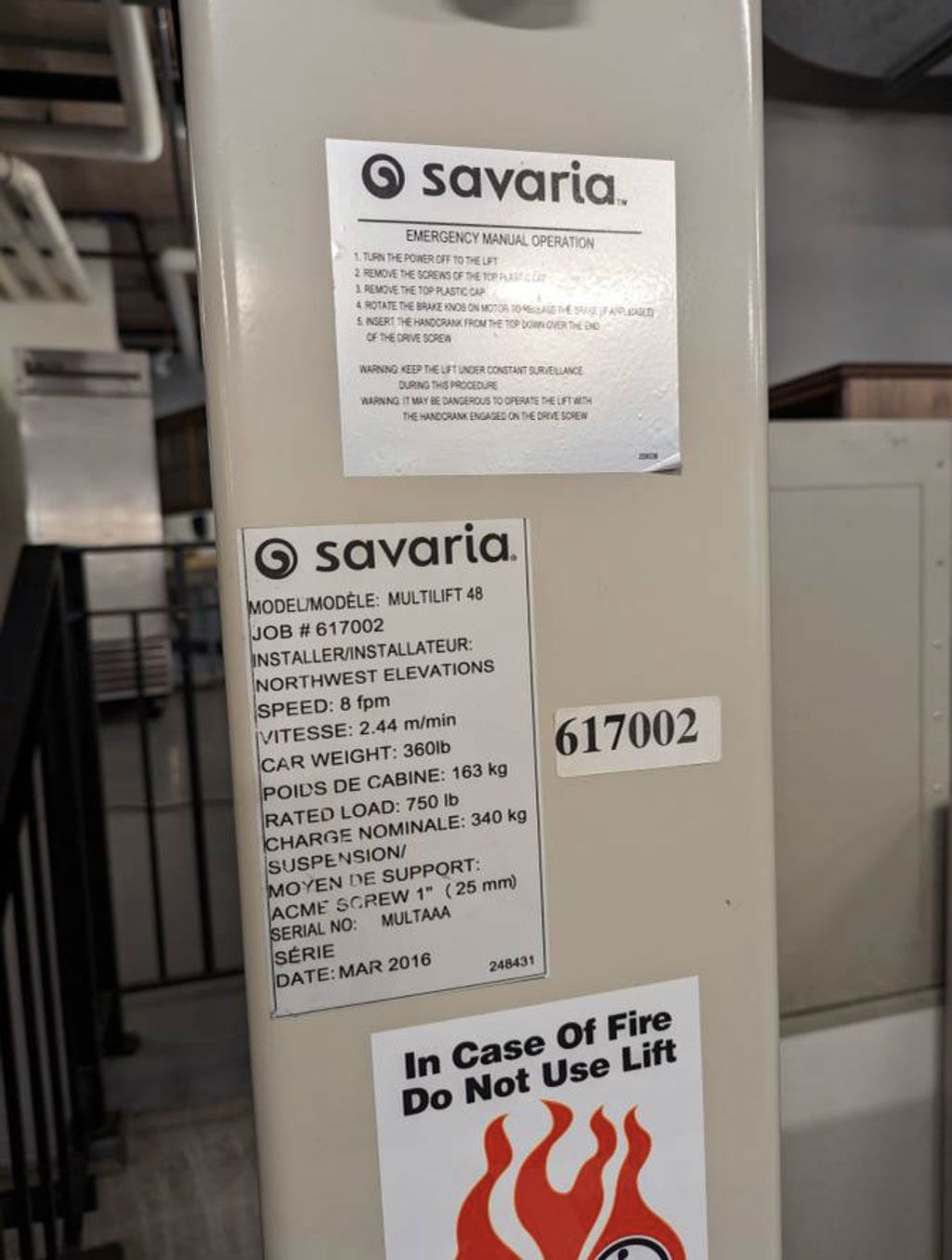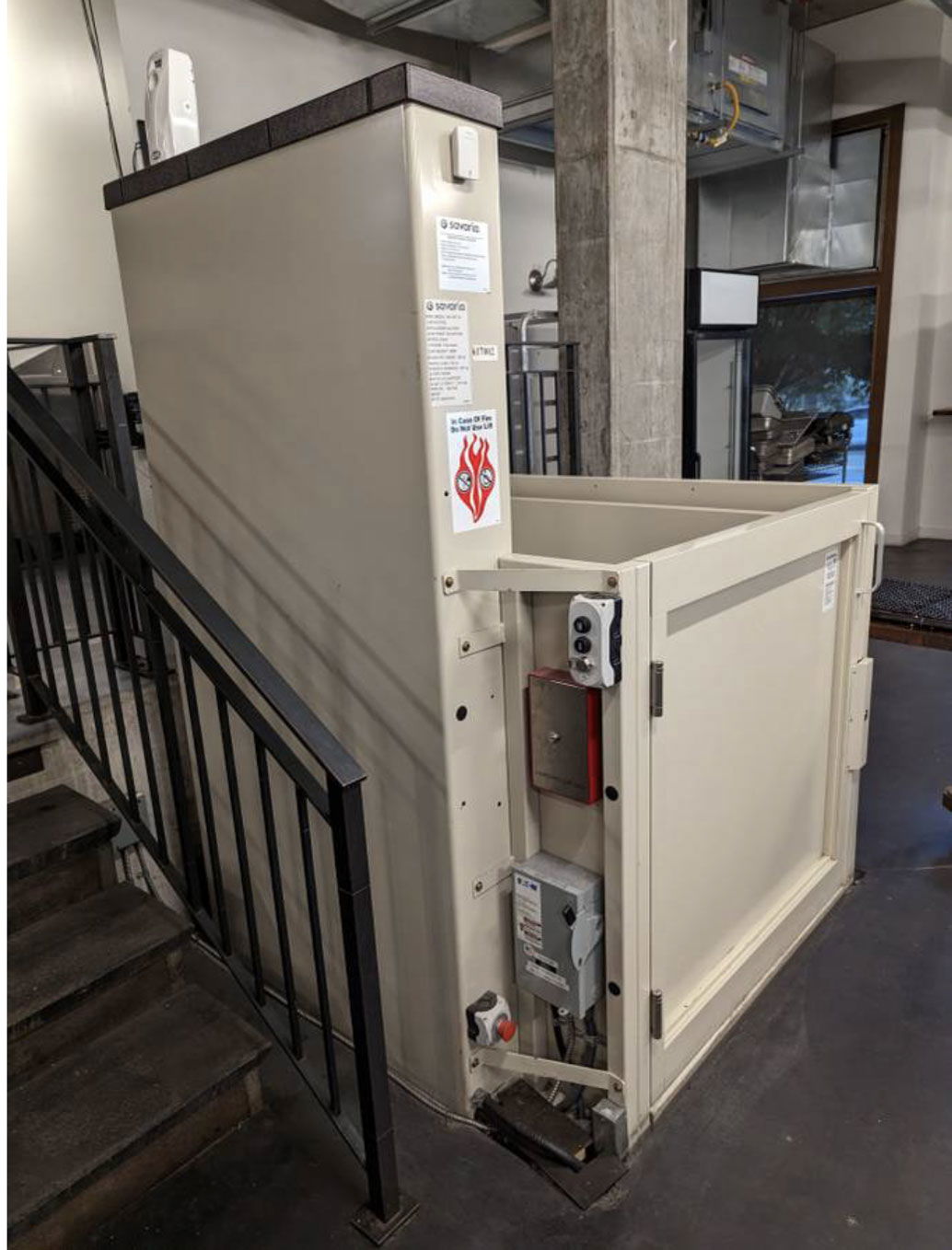 Download Brochure here:
https://www.savaria.com/public-document/file/download/116538876410103291