Easy Operation
Armrest control gently moves stairlift.
Two wireless remotes also included.
Space-Saving Design
Vertical rail maximizes open space on steps. Arms, seat, footrest fold when not in use.
Integrated Safety
Seat swivels up to 90° at top of stairs for safe exit. Obstruction sensors and retractable seatbelt further ensure safety.
Dependable Service
Covered gear rack on rail reduces exposure to grease, dirt. Soft start and stop technology gives gentle ride.
Continuously-charging batteries power stairlift even in a power outage.
Sleek, Smooth & Quiet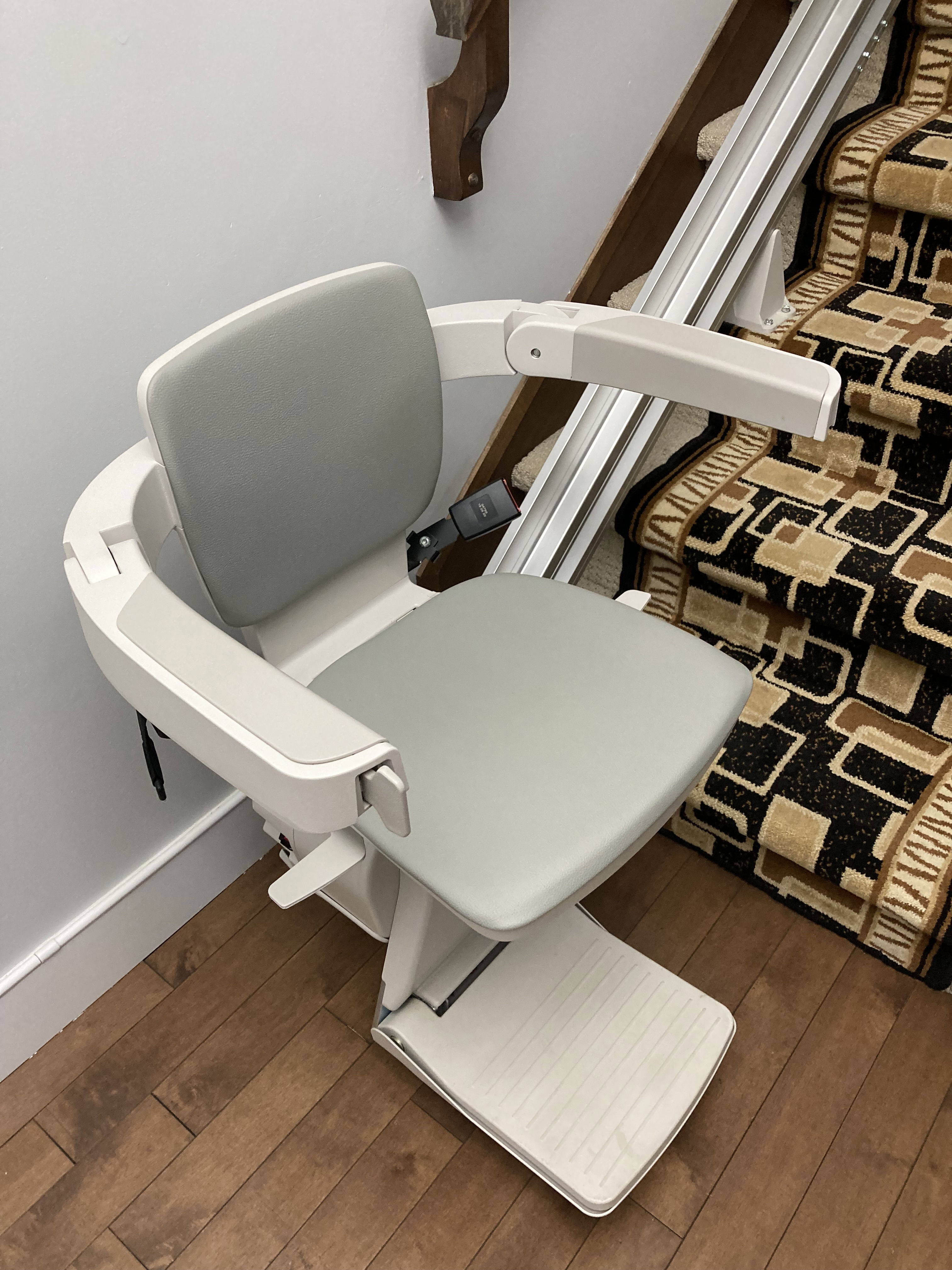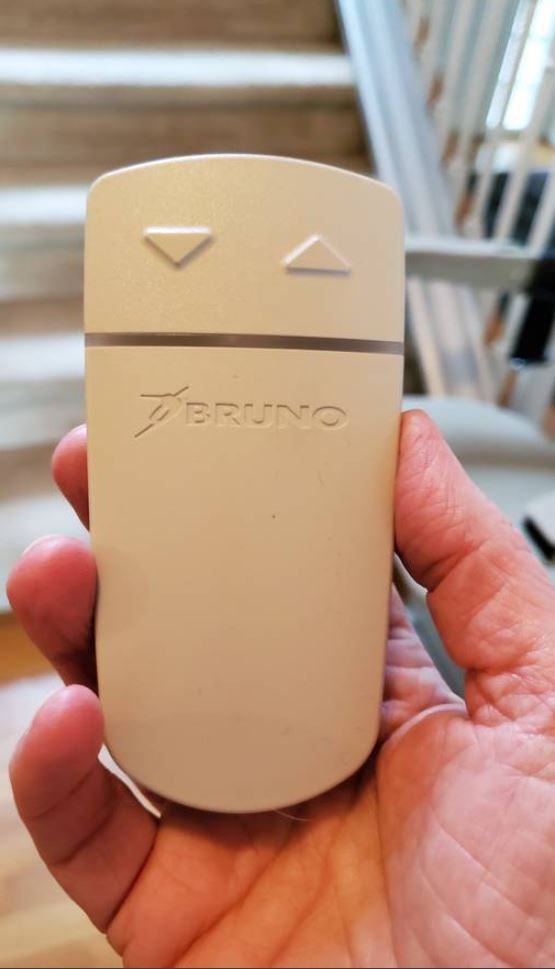 Elan Stair Lift | FAQ
What Makes The Elan A Good Value?
Excellent reliability, an exceptional warranty and inclusive standard functionality are the top reasons why people choose a Bruno Elan. It's our most popular stairlift!
What Are Common Options For A Bruno Elan Stairlift?
The Bruno Elan's standard functionality meets most people's needs. However, Bruno offers an optional power swivel seat and an optional power footrest. The power footrest is particularly helpful if you have back issues and want to avoid leaning over to fold the footrest. Also, a manual or power folding rail is a common option for when the rail at a bottom landing creates an obstruction due to doorways or traffic patterns.
How Quickly Can I Get A Bruno Elan Installed?
Many dealers keep Bruno Elan stairlifts in stock, so they may install your stairlift very quickly. Once in the home, your Bruno dealer generally takes less than three hours to install an Elan.
Will A Bruno Elan Stairlift Work In A Power Outage?
A Bruno Elan stair lift uses two 12v batteries that are integrated into the chairlift and continuously charge anywhere the chair is located along the rail. Even in a power outage, most people can take over 10 round trips on their stairlift.
What Is The Advantage Of The Elan's Vertical Rail?
While most stairlift brands use a horizonal rail with exposed gear rack, Bruno's Elan features a vertical rail with a covered gear rack. The vertical rail on Bruno indoor straight stairlifts installs closer to the wall than any stairlift in the industry, leaving plenty of open space on the steps. In addition, the covered gear rack is sleek in appearance and reduces exposure to dirt and grease.